To transform prevailing energies into lasting well-being
Our goal at GROUPE ATLANTIC is the advancement of thermal comfort.
We achieve this by always responding positively to the vital well-being, health and hygiene needs of our millions of customers in the housing and wide variety of other markets we serve.
While striving to satisfy demands for well-being, we also do our utmost to reconcile the economic and ecological challenges that the world faces.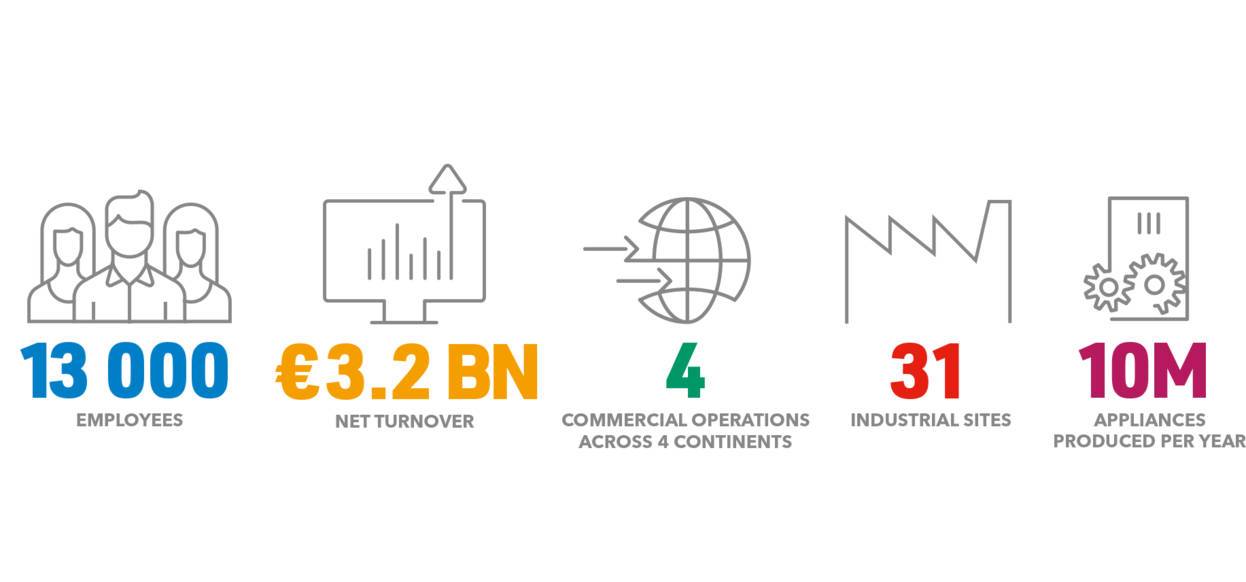 Discover the amazing you...
...it might lead to an amazing adventure.

Finding a career is a serious business – but it doesn't mean it can't be fun.

Ready to go on a journey to find out a little bit more about yourself?
Begin quiz
Let's start nice and easy...
If you were asked 'What are you?', which of these three answers would you give?
What would be your answer? OK, so you're looking for a career move, to get one started or just keeping your options open for when the time comes to go out into the big, bad world.
Simple question: what are you looking for in a company?
We think you'll be impressed
The truth is that they're all true. Originating in France, we are now a genuinely international group. We employ around 9,400 people around the world. Our products are distributed in more 4 continents. And we have a turnover of €2,2 billion. But enough about us, let's get back to you...
THE NEXT QUESTION TAKES YOU DEEPER – READY?
Which best describes you? How do you think of yourself when you're at work? Read the three options below carefully and choose the one that you can relate to most. And remember, this is just a bit of fun, so don't overthink it!
Here goes: In my job, I am one who...
They're all the right answer!
I'm looking for a company that...
What would you like them to do to develop their people. Would it be to encourage...
...whatever it was – because they are all perfect, as they are all at the heart of our personal development strategy. Every 4 years, every employee is invited to give their opinions on their working environment and conditions – as well as their perceptions of the Group itself. In one of our most recent surveys*, they have stated that they are satisfied with:
Quality team atmosphere(87%)
The level of autonomy they enjoy(86%)
The culture of continuous improvement and innovation within teams(89%)
*Results from our 2018 survey of our 8,000 employees
ANY IDEA HOW YOU'D ANSWER THE NEXT QUESTION?
How would you put an idea into action? We're a very practical business – we like to see ideas brought to life.
But the question is: if you had an idea, how would you go about getting it moving?
You're definitely going in the right direction
Whichever way you chose to get your idea put into action, it was the right one, because we encourage innovation across the group. In fact, we have our 'All Innovators' programme. It's a support system that offers all of our people – no matter what their business field and role – the opportunity to propose an idea and see it put into action. Facilitators assist innovators with their projects, and we provide access to nay tools needed to progress in our 5 Fab Labs. Interested in how 'All Innovators' works? See for yourself...
IT'S A QUESTION OF PROFESSIONAL DEVELOPMENT...
How would you like to develop? You don't want to end up in a dead-end job.
But what would you like to see in place to help you develop professionally?
We can offer you everything you need to grow
To "Develop expertise in our field" is one of fundamental principles. And it's realised through business training programmes, personal development, safety, creativity, Group project methods, product knowledge... We take training very seriously and offer it wherever and whenever we can. And it's not just for 'bright young things'. We have set up training and development programmes for all, types of employees and of all ages:
Young manager programme – talent pool
Experienced manager programme – collaborative management
Expertise programme – with a particular focus on development
YOUR QUIZ RESULTS ARE WAITING! WHAT ARE YOU WAITING FOR?